5 Ways Women Can Easily Start A Career In Tech
December 21, 2021
2021-12-21 15:36
5 Ways Women Can Easily Start A Career In Tech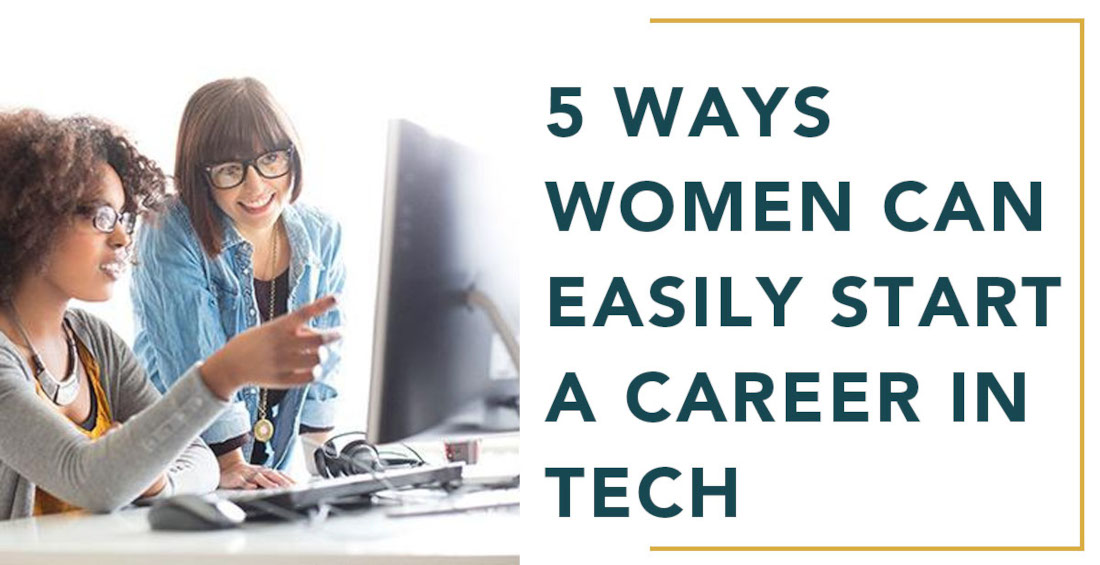 5 Ways Women Can Easily Start A Career In Tech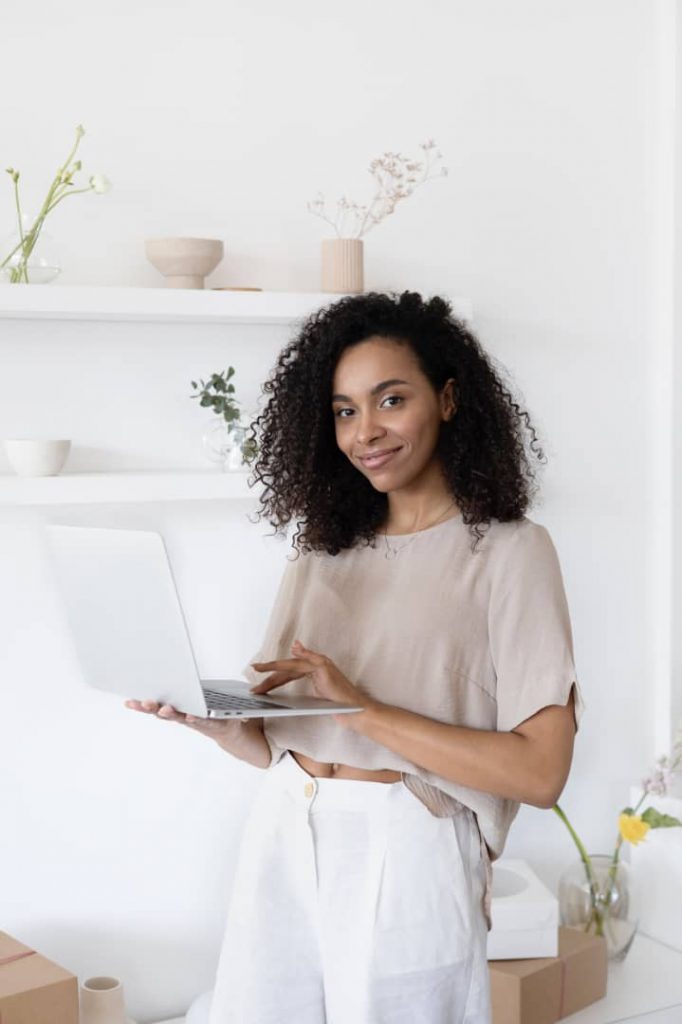 How women can easily start a career in tech has been one of our top priorities. Starting a career in tech can be very easy and smooth if you have the right tools. Unlike what most people think, tech is not rocket science. You would be surprised that learning some tech skills can be as easy as learning to make Amala or noodles. In this article, we will be giving you 5 hacks that can help to start a career in tech easily.
At a simple glance, it's easy to see that the tech realm seems to favour only men. Many women feel lost in the crowd because they conclude that tech is for women and they do not belong. You do not have to kill your passion for tech because you don't know how to start your career. You too can transition into the tech industry and start doing big things in tech in no time.
Without doubts, it appears that women have lower or no chances of making it big in the IT sector. There is indeed a huge gap between men and women involved in tech and it calls for women to develop their tech skills and join the tech train. You could be the inspiration that spurs hundreds of other women to fight the fear of pursuing a tech career.
By participating in the tech sector, you can create better awareness for women out there and bridge the gap between males and females in tech. Tech is not difficult. Transitioning into tech might appear a little challenging but with the right guidance, you can nail it!
Let's look at some of the ways women can easily begin a career in tech:
Advocate for yourself – By Yourself
Personal branding is as important for those who intend to pursue a career as it is for those already in the field. Branding is very important for techies Techies or technology professionals are one of the most highly paid provisions in the labour market today. You should consider branding yourself if you intend to pursue a career in tech.
Here's one tip you don't usually hear about personal branding – Don't make it boring. While branding yourself, you might want to sound professional, but don't be extra. Make sure you don't make it boring. Add a little spark by including your personality through sharing your experiences or personal stories. You don't have to be shy about it. Your shared experiences or stories are likely what connects you with most of the world. Remember as your brand to continuously work on your skill, and share your journey with your audience.
Setting High Goals
"If you fail to plan, you plan to fail", the saying goes.
Setting and accomplishing goals are a huge part of achieving big things in our personal and professional life. To start a career in tech, you have to consciously set goals and meet them. By creating big goals and mini-goals in your tech journey, you will be able to keep track of how much progress you've made. And you'll be able to easily see what things are your strengths and weaknesses as you learn, and work on them to make more progress.
One easy hack to succeed in your tech career is goal setting. Set high goals and set mini-goals to achieve your high goals. You'll surely learn the nitty-gritty of the tech industry and be ready to take on a professional role. With a continual goal-setting approach, you can make advancements in your tech career. You could also ask friends, family or colleagues for better ideas to make a good effort to achieve your goals.
Find And Be A Mentor
If you're just starting in tech, you need a mentor. We highly recommend you get someone to mentor you and hold your hands as you transition into tech. At Heels and Tech, we make sure we are always there for our students, giving them the best advice and relentless support as they take their classes and do their assignments.
Mentorship goes a long way to give you proper guidance as you start to tow your chosen career path. We strongly recommend that you get yourself a mentor who has enough experience and knowledge in your chosen career. You should also make sure that your mentor is very passionate and is willing to share unsparingly all you need to know to start and advance your career in tech.
It takes someone who has walked a path to show another through the same path. At Heels and Tech we have seasoned and generous tutors and mentors that can help you grow your career in tech. You can enrol for any of our top demand tech courses here to easily transition into tech even with no previous experience. View all our courses here and register for any you'd love to start and progress a tech career on.
Leverage On Social Media
Social media is a great tool to push your tech ideas and display your progress so far in tech. It has become overnight, the largest business/branding platform in the world. You can gain more publicity and build your brand on social media.
"Your network is your net worth", you must have heard several times. Social media is a great tool for establishing relevant relationships with others who are probably towing the same career path as yourself. You can network and promote yourself to like-minded individuals on the net via social media.
Social media is a great tool to push your tech ideas out with the globe getting almost digital. It has become the world's largest business platform. Social media is not only for business publicity but branding and establishing relevant networks.
Do not be afraid to connect with founders and prospective investors to further broaden your horizon of knowledge, experience and opportunities.
For instance, social media is a powerful tool to promote your ideas to a large number. If you have a new idea you would love people to know about or contribute to, you could put it up on social media and promote the post to reach a large number of people. As an aspiring techie, you should take advantage of the net to find more opportunities for yourself and sell yourself to a larger audience.
Give Things Time
Whether you're an enthusiast, notice, or expert, you will have to be patient with the process. You can't start now and expect to see big results immediately. Some things take time to build and if you're going to build to last, you will need time.
Trust the learning and growing process. Eventually, it will pay off and you will be glad you put in all the work. Whether you've always wanted to work in tech or have plans to pivot into the industry, it is important to remember that it takes time to achieve your career goals. The right time met with the right opportunity will bring the right balance. You can start your journey right now by enrolling in any of the tech courses here.
Conclusion
Tech has long been an industry where women are underrepresented, but the good news is that's finally changing. Overall, the number of women technologists is growing each year, according to a 2020 report by a reputable non-profit organization.
Every day more amazing women are finding and staying on their feet in prominent tech roles.
Many women have joined Fortune 500 companies to make an incredible impact in their technology units. So we see that is becoming less uncommon to be the only tech woman in a room of 100 tech men. Take advantage of the new wave and make an impact while there are thousands of opportunities around.
Lastly, we would love to take you on that journey. Heels and Tech is passionate about helping women in Africa and every part of the world to transition into tech.
We offer amazing courses that can easily help anyone with zero experience transition into a tech expert in any field.
We also love the men too, and we are inviting both men and women to become tech experts by registering for any of our courses here.