Top 15 Most Successful Nigerian Women in Tech
July 21, 2022
2022-07-21 17:10
Top 15 Most Successful Nigerian Women in Tech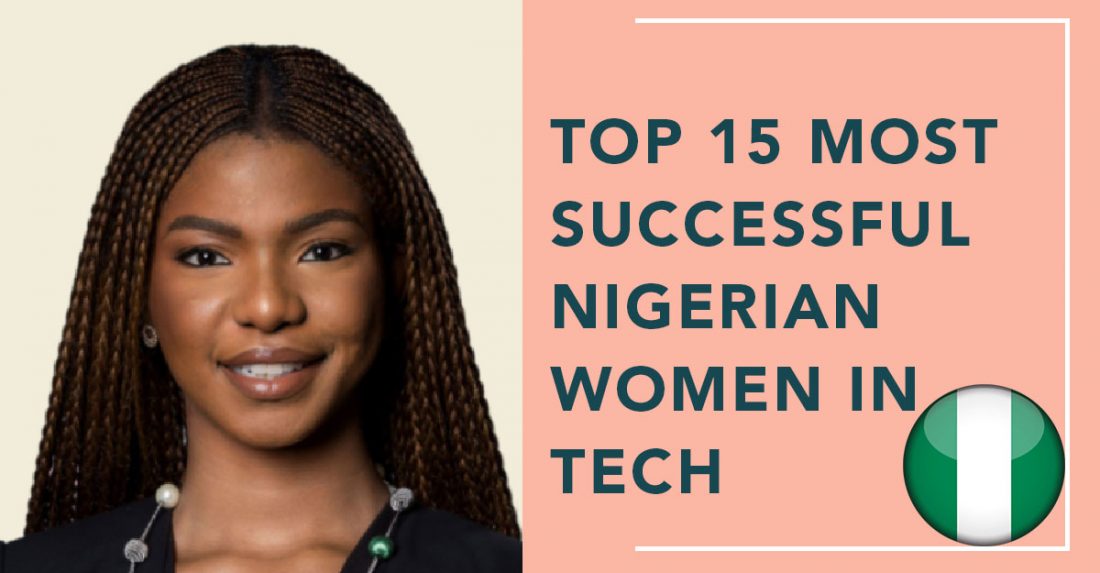 Top 15 Most Successful Nigerian Women in Tech
It is common to have people misconstrue the Tech industry as a very difficult pathway to delve into, hence the general notion that the tech industry is for the male gender more than the female.
The spotlight today will be on very amazing Nigerian women who beyond specializing in the tech industry, have also worked all the way to the top getting better as the industry grows
While there seems to be a bias in the proportion of males against females in this industry, the story is gradually changing, and we are here to ensure that the turnaround is complete.
Aniekan Inyang
Aniekan who started out on her career path as an intern at the computer unit, Ministry of finance, Akwa Ibom state secretariat, Nigeria has always loved the use of data to help brands build new things, give solutions to problems, and fasten processes. She desires to in fact raise a community of women who are interested in Artificial intelligence. She is a Data scientist at Stears Business.
Adora Nwodo
Adora as she loves to be called is a software engineer based in Lagos, Nigeria. Yes, Nigeria! Having gathered experiences over the years, authoring a guidebook that helps people launch into their careers in cloud engineering. She works at Microsoft currently, she also shares a lot of her experiences as a woman in tech on LinkedIn, and Twitter.
Ibukun Akinnawo
Ibukun served for about 6 years in the fintech industry as a business process outsourcing expert. From working at Paystack, to Kuda bank which are very popular tech brands, she kept soaring on and on, being the head of the launch team at Pawapay. Overall, she is very passionate about women getting into tech, and holding their forte.
Honey Ogundeyi
Honey Ogundeyi, founded Edukoya in May 2021, an examination preparation platform that was built to ensure students adequately prepare for their examinations, and raised 3.5 million dollars in a pre-seed round which is currently the largest amount raised for a female-led startup in the edutech sphere. Before becoming a founder, she at some point worked at Kuda as its Chief Marketing Officer.
Yanmo Omorogbe
From studying Chemical engineering at Imperial College, London, to being an assistant to the Minister of Power, Works, and Housing, Yanmo Omorogbe later moved to the private sector, and now into the digital tech industry. She is the co-founder and chief operating officer of Bamboo, a platform that helps Nigerian residents trade assets on the US stock exchange.
Abiola Eniola Amin
The brand Flutterwave certainly rings a bell, right? Abiola, having started her tech journey by learning UX design for three months, and then as a UI/UX intern, moved on to work with brands like Cowrywise, Yellow card, etc, and now is a product designer at Flutterwave.
Nnenna Nwakanma
Nnenna is a co-founder of The Free Software, as well as Open Source Foundation For Africa, and also served as a board member there. Having worked in the ICT sector for several years, she has held her own in the field. She was policy director for World wide web foundation with the U.N for fifteen years and is currently the chief web advocate there.
Roseline Ekenimoh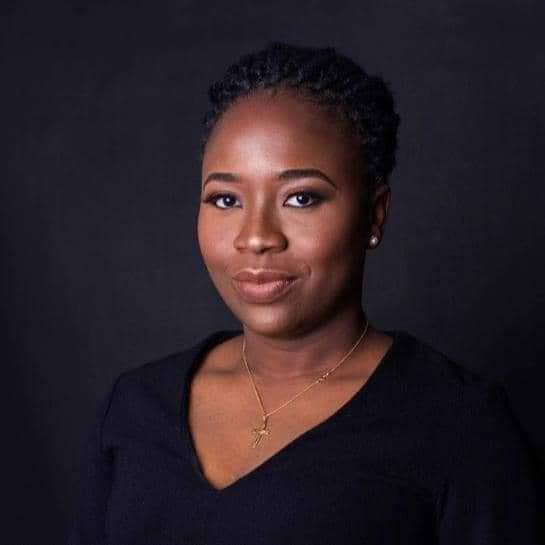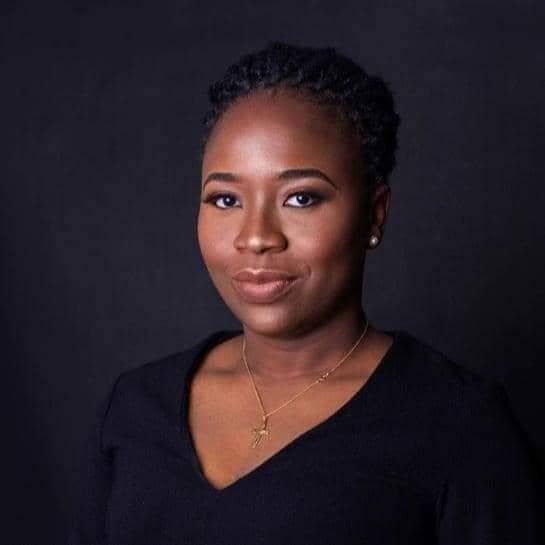 This is another Nigerian that upscaled in the tech world, as the CEO and Co-founder of TORA Africa, an academy founded in 2019.
Ruth Iselema
Just in case you are wondering about the impossibility of you working in tech when your area of expertise doesn't tally with that, here is Ruth, a trained pharmacist who is also the CEO of Bitmama. Bitmama is a platform that ensures a safe structure where users can run cryptocurrency transactions, without fear of being duped.
Fara Ashiru Jibutoh
This amazing lady is the founder and CEO of Okra, another payment platform that helps connect financial transactions between customers, and their banks. Asides from being the CEO, she is also the CTO and is one lady that will do so much even in times to come.
Seun Runsewe
Seun, who began as a management consultant at KPMG, as she coordinated the popular Project Africa, she also led the beta-launch of Switch by Sterling bank. Before working with Sterling bank, she was the business lead at Paystack. A former director of product at Opay, and vice-president of Growth at Softcom, she has grown in leaps and bounds, and currently is the lead of product management at Chipper Cash.
Omolara Adejuwon
Omolara was the senior android engineer, and engineering manager at Gokada Inc. she worked in these same capacities at Brainspace Venture Group, before moving on to join ProAndroidDev. Having gathered more than 8 years of experience in the areas of building software products across the various industries she has worked in, she now works as an Editor at ProAndroidDev.
Olatokunbo Ogunlade
Olatokunbo having studied computer science at Olabisi Onabanjo University, Nigeria, has volunteered as an education facilitator at Eduaid, worked as a senior loan officer at AB Microfinance Bank Nigeria Limited, and now works at Ventures Garden Group as a DevOps Engineer with her experiences in Cloud, Monitoring, and Automation processes.
Ada Nduka Oyom
Ada is the founder of She Code Africa, and also the Developer Relations at Google. She Code Africa is her way of giving back, as it is an NGO that helps girls and women in Africa gain technical skills. Her skills and expertise have earned her roles, and positions in Interswitch, and other tech companies.
Layo Ogunbanwo
Layo has gathered more than 10 years of experience in various areas of product management, growth, and Marketing, in Africa at large, as well as the US. She is very particular about women being included in the tech industry, the same way she is particular about the building, and launching of products. She serves as the VP of Product at Piggyvest.
You Are Next!
Certainly, it was interesting reading about these fifteen women in Nigeria, and interestingly there are more, as one step after another, women are making the moves to change the tech story. You can be one of these women as well!
Whatever career path you are currently on, if you allow us help, you would have a smooth transition into any of the tech niches. Here at Heelsandtech, we have very rich courses that will help kickstart your journey, especially in the areas of business analysis, and data analysis. Do click here to check out all our options.