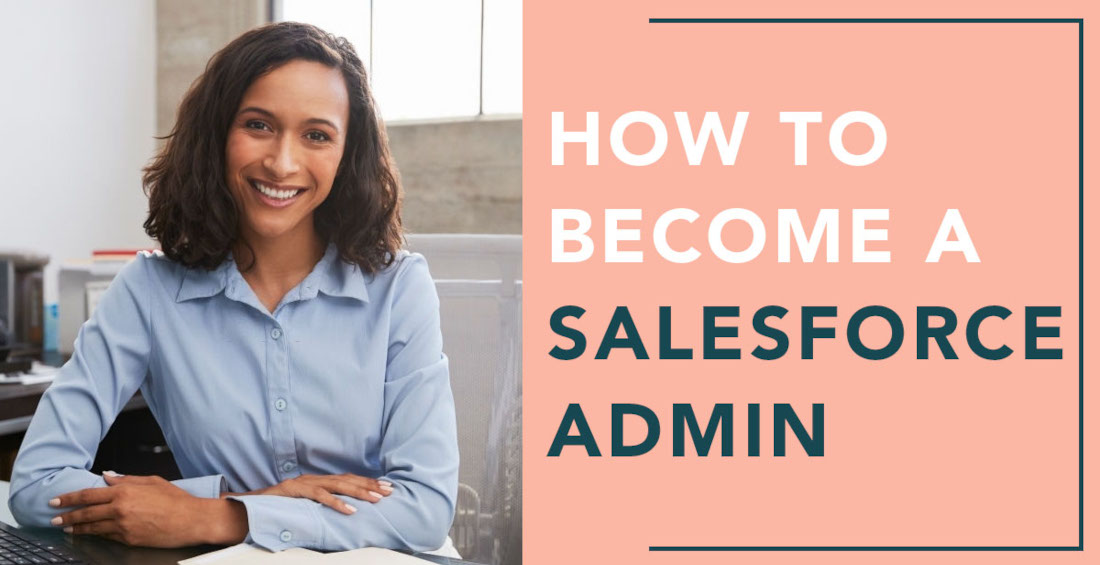 How to Become a Salesforce Admin
I know I said we were already at the peak of the mountain in the previous post but come on, don't we need to put up a flag on the mountain or some inscription?
So far we've established who a Salesforce Admin is, the learning resources available and the benefits attached. It is important that we share a post on how to actually become one with you.
This post is a collection of all the methods people working as Salesforce Administrators in various companies used to get the job. With these helpful tips and secrets you wouldn't even have to stress over getting hired. Shall we?
Trailhead
Trailhead is an essential tool every Salesforce Administrator uses. Both while learning to be one and while working as one.
The brains behind the Salesforce CRM software developed this free, fun learning platform. Of course, it's a no-brainer that it has become the go-to for everyone aspiring to work in the Salesforce ecosystem. I mean, we set up a Trailhead account for all our students too!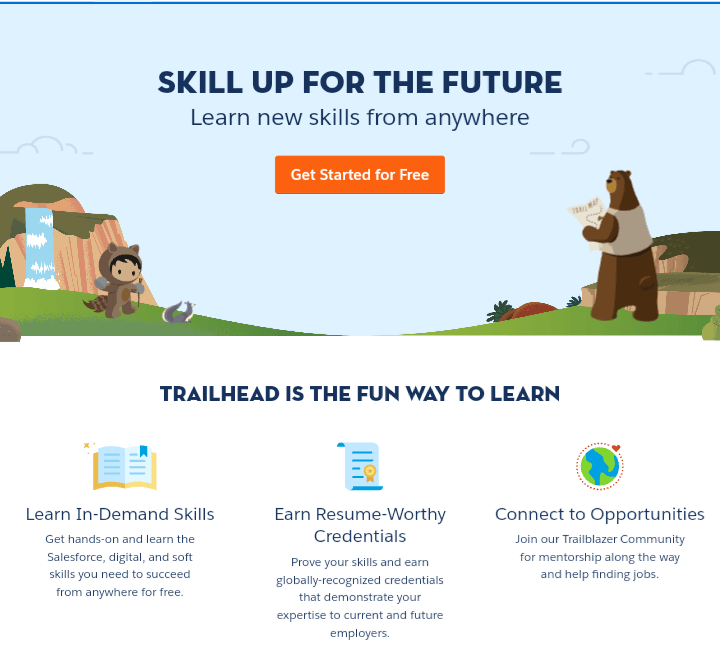 But how does it help you in getting a job? Let me explain. On trailhead, you accrue points and badges as you complete each learning phase, tasks and tests. You also get to share your profile with potential employers right there from the website.
Alexis, a System Administrator and Salesforce Administrator at Hootsuite, learnt from trailhead. She got her first job as a Salesforce Administrator with the knowledge she amassed from the freebie website (like she calls it). Gained enough work experience there and applied for her current job at Hootsuite where she earns a 6-figure salary. Don't believe me? Watch here.
LinkedIn
After trailhead, LinkedIn is the next common denominator. If you don't already have a LinkedIn account, you better head over there and get creating.
I found this YouTube video on how to polish your LinkedIn profile as a Salesforce Administrator particularly helpful.
The YouTuber touched base on eye-catching profile pictures, background pictures and how to describe your past work experiences (tech-related or not) like a pro. If you learn Salesforce CRM with us, we do an overhaul of your LinkedIn profile and polish it as needed.
What's the big deal about LinkedIn, you ask? First and foremost, employers and recruiters are actively looking for new hires on this platform. It's like an e-resume that's easy to tweak. And you can refer to your previous workplaces with a single click. Even companies use it.
The best feature about this platform is perhaps the numerous job listings that are uploaded daily. From entry to expert level jobs, you can find it all.
The last but not the least deal of it all is the networking. The power of networking, phew! It makes everything super easy. LinkedIn lets you do that for free by just pushing the button to connect.
Networking
Like I stated earlier, LinkedIn lets you network easily. Networking is quite important if you're actively seeking to get hired. Apart from LinkedIn, you can also network with people in companies using Salesforce in your local community.
If you learnt Salesforce by enrolling for a paid course on a site like ours, the facilitators would more than likely introduce you to their network of friends that are either recruiters, or workers in companies using Salesforce that could be looking for an administrator (ours do!).
Internship
A couple of people I researched cited internships as a way they were able to get paying jobs as Salesforce Administrators. Internship is a way to get that work experience recruiters and employers are constantly on the lookout for, and even snatch a permanent job in the company you intern at!
Volunteering
Yes, volunteering is another way you can become an experienced Salesforce Administrator. Most volunteer at non-profit organizations that use Salesforce as their customer relationship management software.
Once you're ready, you can go ahead and apply to high-paying jobs with the experience you got.
Freelancing
You can join freelance platforms like Upwork to get paid as a Salesforce Administrator. Although the Salesforce jobs are contractual, you will get paid and the work experience you need to bid for better jobs.
Paid Courses & Certification
Thing about paid courses is it gives you all the resources you need to function effectively as a Salesforce Admin.
Employers prioritize job seekers that have used Salesforce as a real-life project for companies or at least utilized it in a practical way. An excellent paid course would offer you that. Here at heels and tech, we give you real-life projects and other tasks to work on. Stuffs we know employers would consider work experience when they interview you.
Another way paid courses can help you become a Salesforce Administrator is by giving you a certificate of completion. That gives you an edge over others without one.
If you choose an Ed-tech website that is genuinely interested in seeing you get hired, you will get access to practice questions for your Salesforce certificate exams. You would also get secrets to nailing your job interview, referrals and mentionship. Disclaimer: not all sites do this! But we do 🙂
Strategic Job Search
Job search can become quite frustrating. No one wants to apply to a thousand jobs and get only rejection mails in return. You can apply this strategy by a Youtuber with field experience.
This YouTuber listed how to spot jobs that may be accommodating to Salesforce professionals that aren't certified or even experienced. He also gave tricks on how to identify low paying jobs.
Conclusion
And…it's a wrap! Now you know who a Salesforce Admin is, how you can become one and the benefits that come with being a Salesforce Admin.
What next? Join trailhead or register for a paid course that sets you on the right track. For supplementary learning materials click here. Cheers!