From Producer to Product Marketer
May 22, 2022
2022-05-22 13:02
From Producer to Product Marketer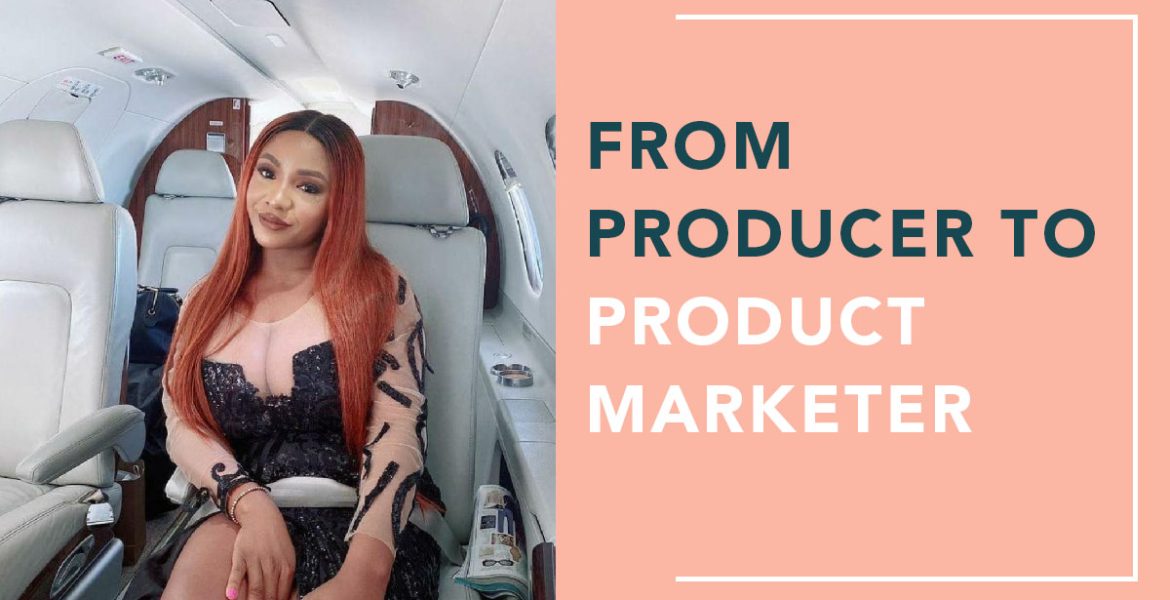 From Producer to Product Marketer
Look who sweetly merged the entertainment industry with the tech industry to build a beautiful career for herself.
You guessed right, Zeila!
Ta-dah!!
Women are nailing it across all sectors. We've seen women who were lionesses in other industries transition into tech beautifully. We have even seen some of these women merge their tech careers with their previous careers in a fantabulous way!
Tech does not stop you from following your other passion, it could even help you do it in a better and more glorious way. It doesn't limit you. No wonder women are now shining their eyes on entering the tech industry whilst it is still early. Transitioning into tech allows you to earn way bigger than you used to while staying relevant in a fast-advancing digital world.
Today, you are going to be reading the story of a great woman who stood her ground against societal stereotypes and successfully built herself a career in the tech industry, an industry that most tag as a subsection of a "man's world".
Zeila's story will definitely inspire you and cause you to take that big step and fulfill your dreams to become a woman tech expert. Read on, amazing lady…
"I don't have any coding background" – Zeila
Meet Zeila, the outstanding producer and production manager who felt perturbed by the thought of becoming a part of the tech industry because of the many discouraging rumors about it. You can already guess what some of those rumors are…
…Tech is for men not women
…Tech is too difficult
…You need to learn how to code to switch to tech
…Women don't belong in tech
…Mothers can never succeed in tech
…etc!!
It's sad that some women out there still believe these rumors. If you believe any of these rumors, hopefully, at the end of this article you'll have more than a reason to not believe those lies anymore. Just like Zeila, by freeing your mind to how talented you are, and the possibilities in tech, you could change your life ?.
When Zeila first reached us, she called transitioning into tech a scary journey. Apparently, it was something she always admired but didn't dare to go into because she feared she was never going to make it through. She made it clear why she came to us, in these few words, "I need someone to hold my hands literally on this scary journey I'm about to embark on". She had read the stories of lots of African women who had successfully transitioned into tech and were already working in big positions in rich establishments — this inspired her!
"l am currently a producer and a production manager, but I'm looking to make a career switch to tech. I do not have any coding background But from your post, I could see that there could be possibilities for me. It will be awesome to hear back as I need someone to hold my hands literally on this scary journey I'm about to embark on", these were the words of Zeila as she set about to attempt tech.
"I love the sound of product marketing" – Zeila
Coming from a producer, we'll take that pretty seriously! ?
Usually, we help our students decide if they're not sure which course to take. In Zeila's case, product marketing was a perfect pick because of her experience in product management. She loved the course and learning something she loved motivated her to keep pushing till the end.
Zeila completed the course right on time. She didn't fail to mention how she loved and appreciated her course instructor and the overall setting of the class. In her words, "It was very good… I enjoyed my training with Zino, cos she was very helpful and ensured we understood before going to the next class… Right after her training, Zeila was set to embark on the next phase of the journey — job seeking!
"We don't leave you hanging" – Heels and Tech
Zeila was delighted to know that we help our students all the way to the job-seeking phase. She was like, "okay… that's fantastic!". Ha-ha! We are always right there cheering our students up, and guiding them to find the right jobs after their training. If you decide to train with us, get prepared to make a friend because we decide to always help you out in implementing all you've learned in the real world.
Job Alert!
It paid off!
Congratulations, Zeila!
She landed a new job with exciting pay. So much for commitment and hard work — go girl!
Zeila was so excited that she confessed she was "super happy" that she decided to upskill with Heels and Tech. Because she made that fine decision, she now holds a prominent position as a product marketer in a lovely company.
What's stopping you?
It's amazing to see how women are rising above societal dictates and building a career for themselves in tech. In no time, the entire world will feel the impact of these women in the internet technology industry.
At Heels and tech, our goal is to help you as a woman transition into tech smoothly. We stick with you every step of the way, guiding you on what to do as you move through every phase of the journey. It is our pleasure to see our students finish their training and go-ahead to land big roles in the tech industry.
Let us help you rewrite your story. To enroll for any of our tech courses today click here.