Salesforce Administrator Course Replay
November 22, 2022
2022-11-22 20:01
Salesforce Administrator Course Replay
Become a leading Tech Expert for just N30,000 — No coding required!
Salesforce Administrators are one of the most in-demand tech experts in the world today and their job description is pretty great.
What is Salesforce?
Salesforce is a Customer Relationship Management tool used in managing the customer base of an organization. What makes it such a Big deal? It is a big deal because it is the largest CRM in the world! and most efficient so every serious organization that cares about their customers' data must implement the use of this software.
Picture a telecommunications company like MTN which has 10 million subscribers trying to manage their subscriptions manually. Of course that's just impossible! They can't do that manually and would have to depend on smart technology to help them properly manage their customers' needs. Salesforce is one of the most used technologies that has helped several large organizations manage their user needs
With Salesforce, organizations can manage millions of customers unlike cheaper applications that crash easily.
Organizations which currently use Salesforce are Microsoft, Motorola, Adobe and Yamaha Corporation.
So you see, Salesforce Administrator is a really big deal in the tech industry.
What does a Salesforce Administrator do?
A Salesforce Administrator solves business problems by customizing the Salesforce Platform. They build, configure, and automate technology solutions to deliver business value.
Not many people have the skill and this is why they are greatly sought after and earn lots of money. Salesforce Administrators can earn as much as $73789 per annum Would you love to join this team of experts to create value for businesses too?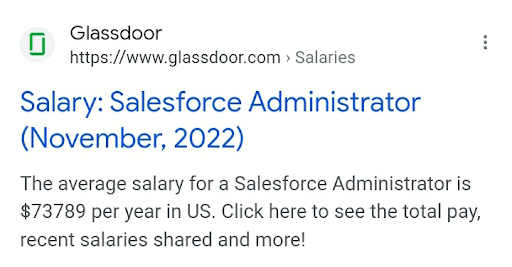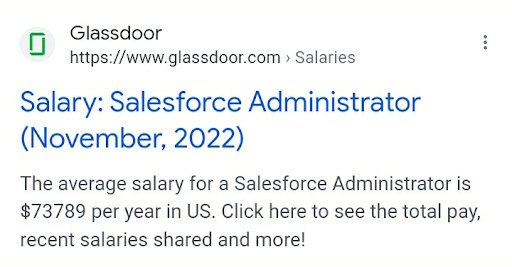 It's not difficult to learn. Our classes are beginner friendly and our tutors are patient as you learn also.
Get the course replay now at a discounted price of NGN 30,000 against the original cost of the course, NGN 250,000.
With the Salesforce Administrator course replay, you are all set to land a role as a Salesforce Administrator.
---
Here are testimonies from students who got jobs after taking the Salesforce Course.
---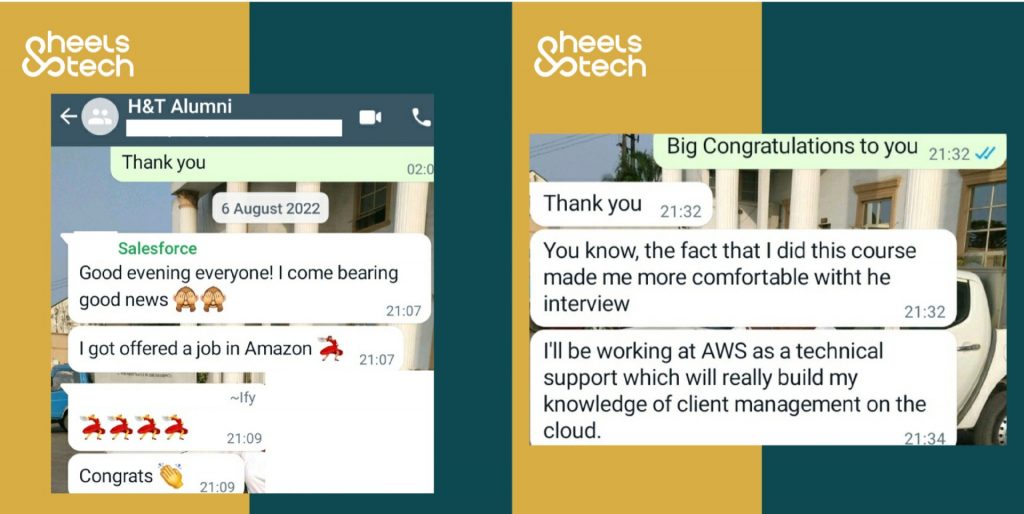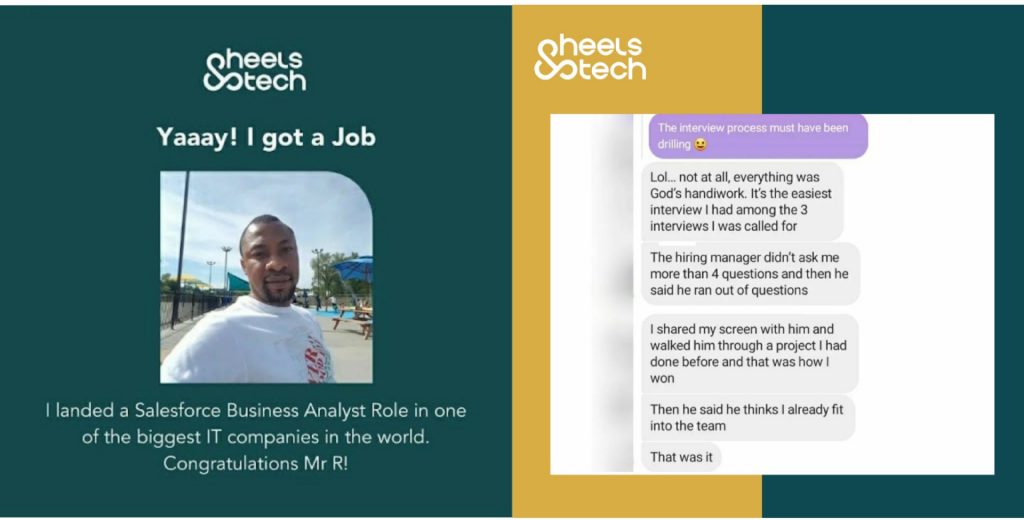 Now you can go ahead to grab your replay or self-help video at NGN 30,000 only!