Pearle
June 25, 2022
2022-06-25 19:59
Pearle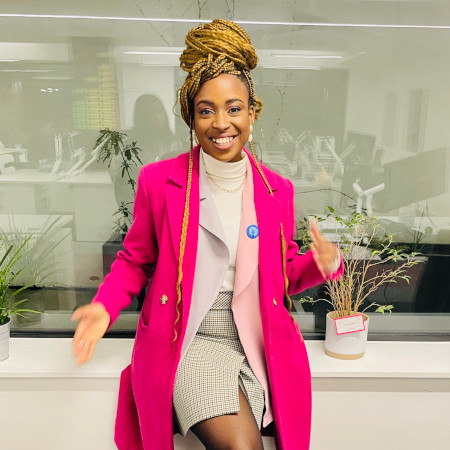 Pearle is Nigerian lawyer with a Master's in International Human Rights Law from UC Berkeley.
Her interests are in Human rights and Technology which landed her the role as the former Policy Manager Africa at TikTok. Her role entails creating policies that fosters free expression amongst users on the platform.
Though she works for a social media company, she is an advocate for digital activism and digital mindfulness.
In her spare time, she works with young professionals in building relationships and landing jobs.
You can talk to her about Beyoncé and she loves music/dancing after work.
Book a Session
[webba_booking category=5]