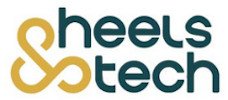 Heels and Tech Course Registration Information Form
Thank you for registering for a course at Heels and Tech. Kindly fill out this detailed information.
The next step will be communicated via email.
Kindly note certification of participation will be granted provided you attend 70% of the class.
Also, move the heels and tech email from promotions to primary, we will be interacting through this medium a lot and we wouldn't want you to miss any emails.