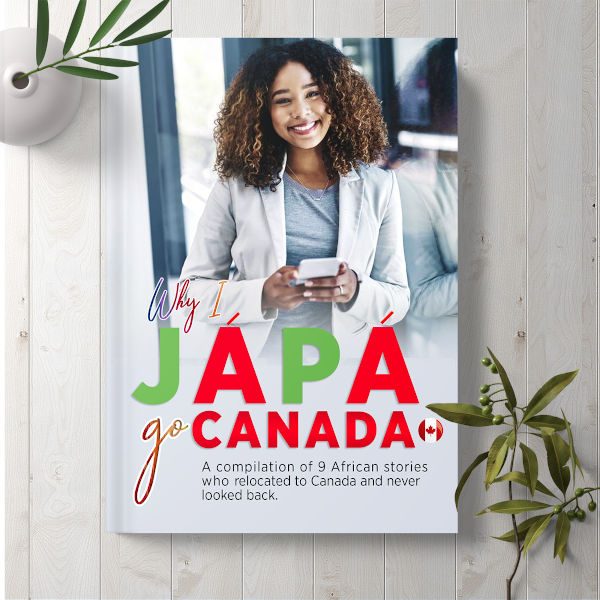 Why I JAPA Go Canada
Have you been wondering how to relocate to Canada?
Have you started the process but stressed about the complicated processes and information dump?
Have you received your COPR and already planning to relocate with your family?
Have you landed In Canada and clueless about how to start your life?
This ebook contains all the information you need.
Read and Enjoy!
What's Inside
This Ebook contains real life experiences of 9 Nigerians who relocated to Canada.
They shared their experiences (on how they got their first jobs, first houses, made 6 figures, got rejected at the embassy but re-applied, how they cope with being single and also how their family got integrated into Cannyland) without hiding any information.
About The Author
The author is a passionate blogger who provides information about Canada on her IG page…africatocanada
Love To Read This Ebook?
A couple of questions regarding what course to take to boost your career success
X