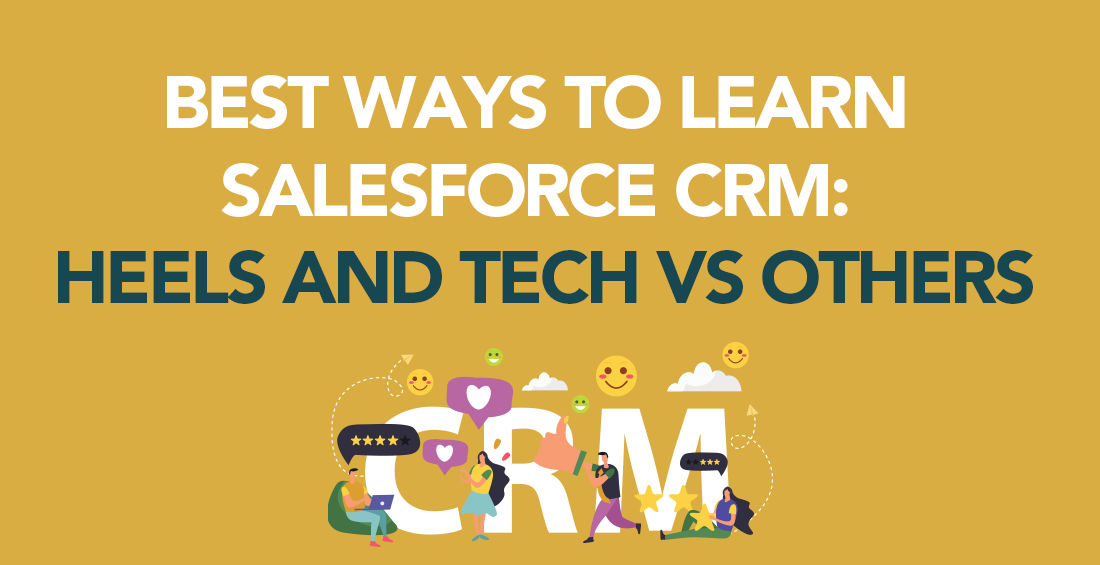 Best Ways To Learn Salesforce CRM: Heels and Tech vs Others
Let me guess. You are wondering what the rave about Salesforce CRM is all about.
I'll let you in on the secret. For starters, you already know working in the tech industry is the hottest thing right now.
Well, just as you are looking to switch careers to the tech industry or upskill, companies are also changing their CRM software to Salesforce. Because of how efficient it is for their business. It is that tool companies can use to satisfy customers and automate most of what they do regularly.
Now for dessert, Salesforce also comes with many opportunities.
If you have been doing a lot of thinking on what the next level is for you or how to get into the tech industry and make big money, Salesforce may or may not come to mind. However, knowing how to operate it could be a game-changer for you.
That is because a highly sought-after CRM software is equivalent to many job adverts for professionals that can operate it.
However, you should know that a career in Salesforce would require you to enroll in a course that prepares you for the certification exam. Along with real-life projects you would encounter in the workplace. One that would also give you an edge over other candidates eyeing the same job as you.
That brings me to the crux of this post. I will review the Salesforce CRM course on Heels and Tech. Also, I will compare it with the Salesforce course on other top learning platforms.
There is also a section for juicy supplementary learning materials you will need on your Salesforce journey. Let's dig in.
Review of the Salesforce CRM Course on Heels and Tech
Before going too deep into what the Salesforce course by Heels and Tech has to offer, let's get familiar with what Salesforce is.
Salesforce is a cloud solution that was initially created as a tool for managing customer data. It has since grown into a multifaceted software that companies can use to automate their workflow and even create business applications.
It sounds like a big thing till you realize how many times you have interacted with the software. Don't believe me? Let's cite some examples.
Spotify uses Salesforce to ask you questions on your user experience with their app. Socials and websites use it to reset your password every time you forget it :). Have you been using two-factor authentication on any app? That is Salesforce right there.
Now to the main reason we are all here – a review of the Salesforce course on Heels and Tech.
There are two courses on Salesforce on this website.
The "Salesforce CRM: The Complete Guide" course trains you to be a Salesforce Administrator. This is like a foundational job for anyone building a Salesforce career.
The second one is the Salesforce App Developer course which, like its name, trains you on how to build platform applications and take care of the coding aspect of the software.
Each of these courses lasts 2 weeks and is taught by Salesforce experts with a passion for teaching.
For this post, though, I will only do a 360 review of the Salesforce CRM course on Heels and Tech.
The Salesforce Administration classes are beginner-friendly, virtual, and you grab all you need within 2 weeks. During that period, the curriculum is covered. You take on real-life projects that you can add as work experience in your resume, and you do assignments back-to-back.
Let's take a look at the curriculum:
Introduction to Salesforce
Salesforce Data Model
UI design and assignment
Expanding the apps using relationships
User Management Security and sharing Data Management
Using custom workflow processes
Introducing approvals processes
Analyzing data with reports and dashboards
Data Validation
A practical guide to Salesforce Administration
Introduction to Sales and Service Cloud Concepts
Business Application
Examples on Salesforce
By the time you're done with the Salesforce CRM course on this website, you would be able to maximize your usage of the Salesforce software. You would even be able to use any new updates that may be included after you complete your course with us.
How? That's because our course enables you to build your first Salesforce application using tools like Process Builder and workflow. Learn how to make complex reports, create custom objects, and so much more.
BONUS: check out this free introductory course to Salesforce CRM.
Learning support
To make the learning process as easy as possible, Heels and Tech sets up a trailhead account for each student.
Trailhead is a fun learning platform by the Salesforce brand. The platform is structured like a typical game application. You get points, badges, and completed trails as you finish tasks correctly. It makes learning the technology behind the course as non-technical as possible.
Remember when I said the classes are virtual? Well, here is another plus. Each live class session is recorded. This is to ensure everyone can always go back to any lecture for whatever reason. Maybe it didn't stick at first, or you missed the class. That way, you don't have to lag behind your classmates.
In an instance where the lecture still isn't making much sense to you, you can go ahead and ask for a one-on-one class with your facilitator. The facilitators have a genuine passion for teaching. In fact, they take pauses during each lecture over and over for each student to ask questions.
There's also a community for each cohort with the founder and facilitators. This is to make the students feel free to air their doubts and questions. Venturing into a foreign territory can be challenging. The founder does a regular check-in with each student to quell any doubts and boost their mindset.
Career support
Now to the whole point of it all. I mean, what else is the point of taking a Salesforce CRM course if not to upskill and get a high-paying job in that field?
Heels and Tech redefines what it means to sell a course online. They equip you with a hands-on and practical Salesforce course that can make you boldly operate the Salesforce software anywhere. After that? They hold your hands as you find your feet in the field. Ask me how?
For starters, this website gives your resume a shine and does an audit of your LinkedIn profile. Two things you need to stand out. After that, they start referring you to companies in search of someone with your skill-set.
There's also networking. Getting a job is so much easier when you're connected with the top guns in the field. Bye-bye, job hunting!
Up next are reviews from six past students of our Salesforce course.
Student Review of the Salesforce CRM Course on Heels and Tech
Amaka, Adenike, Ololade, Esther, Elizabeth, and Nneka each shared their review of the training experience at Heels and Tech. Here's what they had to say:
Amaka
Quick backstory on Amaka. She joined the program as a mother of 2 and an entrepreneur of 2 SMEs.
She was just ending her career break when she saw a Salesforce advert by Heels and Tech. Before her career break, she had held IT positions at companies like Nokia and Microsoft.
In her words, "Been thinking of what I could do to get back in the game, and I just saw Heels and Tech on Instagram and started researching."  
Yes, Amaka was more than ready to get back in the game, and it showed. Can you believe this tech sis was already trailblazing before class even started? She combined child-care with learning Salesforce and running two businesses.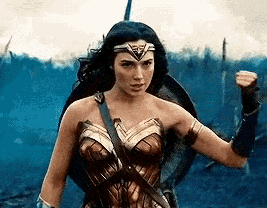 But it wasn't all a bed of roses. There were many times she had to wait till the kids were asleep before she could resume learning. She juggled three things and still topped her cohort.
Her reward was writing a Salesforce Administration certification exam fully sponsored by Heels and Tech 🙂
Now, Amaka is a certified Salesforce Administrator, Trailhead Ranger and Front-end Developer.
Adenike
Adenike joined our program as a mother of 2, working 8-5 as a senior administrative officer for her state government. The workload that must have involved, phew! But Adenike was undaunted.
She was on the prowl for new skills to acquire. It was during one of her prowls that she discovered Heels and Tech on Instagram. She liked the vibe but felt starting in the tech industry was unrealistic because of her academic background in history and work experience.
During a two-week leave, she decided to just go for it. She sent us a DM on Instagram. And in her words, "That was the best decision I made this year."
But just like every other new thing one learns, Adenike started to doubt herself and felt like giving up. She felt Salesforce was a mistake. That she should have looked for something 'easier'.
Words of encouragement from the founder and facilitators kept Adenike pushing. So also her access to recorded classes which helped her re-learn whatever didn't stick at first. 
Now, the same Adenike who doubted her capability in learning Salesforce is a Trailhead Ranger with three superbadges, and coding for her next level as a Salesforce Developer. Imagine that!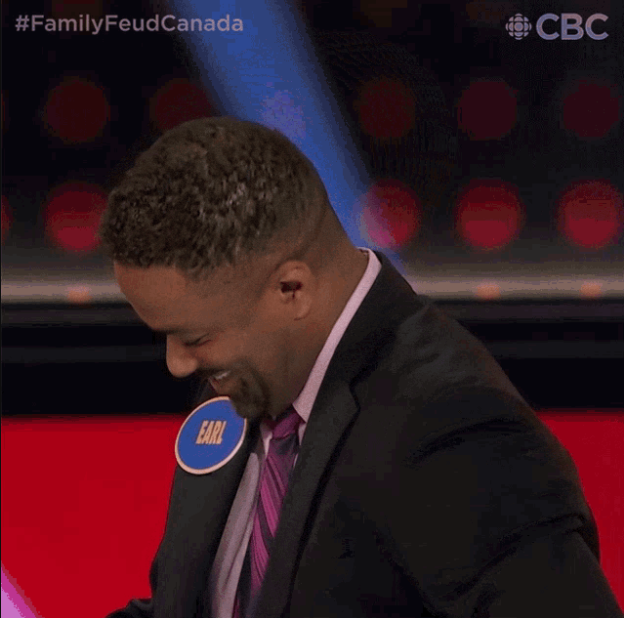 Ololade
Remember when schools closed because of the pandemic? Teachers had no choice but to stay home and give virtual classes to their students. One of such teachers was Ololade.
That period was an eye-opener for her to diversify into the tech industry. Ololade joined our Salesforce program as an English teacher in Kuwait. Her work history in Nigeria (before relocating) was as a customer service representative for MTN and a real-estate firm.
Her journey as a Salesforce professional-in-training was not easy as she worked in the morning and evening. Most times, all she could do to participate was listen in on the class with her AirPods. Yet, Ololade was undeterred. She immersed herself in the recorded videos for each lesson.
Now, Ololade is a Trailhead ranger with six superbadges. And about to bag her certificate as a Salesforce Administrator.
And just because I like to save the best for last, Ololade got a job offer while she trained with us. But it wasn't just a mere offer. It was a "This position will remain available for you while you complete your training" kind of offer. Like, in this fierce job-hunting world?
She cited her ever-accessible facilitator, helpful classmates and our encouraging founder as three factors that made the journey a success.
When asked for her review of the Salesforce course here on Heels and Tech, Ololade had this to say:
Read the full gist of Ololade's review of her training with us.
Esther
If I were asked to cast my vote for the funniest backstory among our students, best believe I'd be picking Esther's.
Esther joined the Business Analysis and Salesforce CRM programs out of boredom during the pandemic.
She was having her regular fun time on Instagram when she saw one of our posts – this one:
The caption got her curious and she slid into our DM for more enquiries. And that was it. A decision Esther made in under two hours got her a job, a few weeks after training.
She had applied for the job while still being trained. Not even a certificate of completion yet. In her words, "It was just one of those days I was playing around, you know. I didn't really think I'd get a job while still learning. But I'm so glad I did." Imagine playing with job ads and getting a serious job offer.
That's how Esther joined the likes of Elsa Majimbo as people who turned lemon to lemonade during covid.
We also asked Esther for a review of her training experience with us. She had this to say, "The classes were intense, technical and loaded. My facilitator was patient, knowledgeable and understanding of the time difference. Joining heels and tech was the best investment in my career I ever made. It's been a blessing. It still is."
Elizabeth
Watch Elizabeth share how she landed a job before the completion of her training.
Elizabeth is another 'got a job while still training' testimony. Honestly, our students have no chill at all 🙂 She was watching random videos on YouTube when she clicked that of a YouTuber talking about us. Elizabeth signed up the very next day.
She joined our program as a banker eager to transition to tech. We asked Elizabeth why she was so keen? She said and I quote, "The prospects of earning a 6-figure salary" That same reason was her motivation,  encouragement and glucose while she trained with us.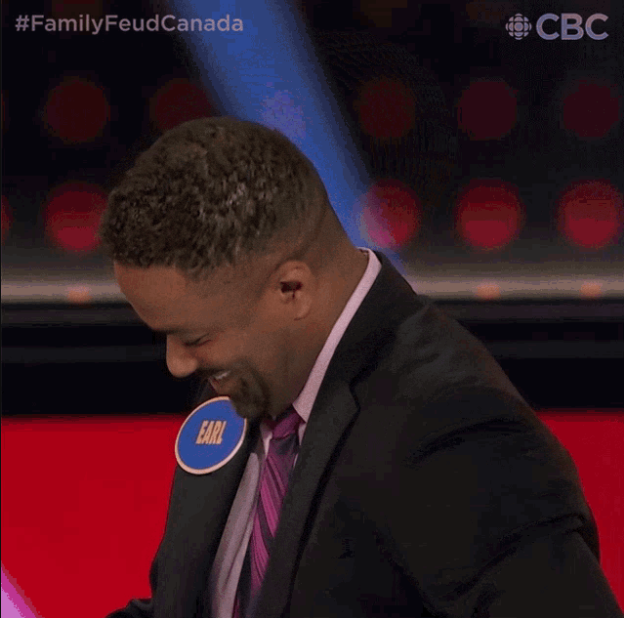 Elizabeth started with the Salesforce CRM and topped up with our business analysis course. She got a job offer as a Technical Support and Customer service member a few weeks before the completion of her courses with us.
When we asked for a review of her training experience with us, she had this to say, "Heels and Tech has amazing facilitators. The facilitators are knowledgeable, patient, and calm. They are just too good" She specially noted the meetings our facilitators held with her to explain unclear parts of some modules as part of her success story.
Nneka
Watch Nneka share her training experience with us.
If Nneka's story does not inspire us all then, I do not know what will.
Nneka lost her job, and while that should have taken a toll in many ways than one on her, she took it in stride and enrolled in a Salesforce course on Heels and Tech.
Before her layoff, she had worked in different roles in sales management and customer service.
She put her all into learning everything about Salesforce.
Within the period she trained with us, Nneka built an expense management app for a school. Using the Salesforce software only. No code.
Nneka documented the whole process as a video:
Her commitment stole our hearts, and it's no surprise we decided she would use Heels and Tech on her resume. We were also more than ready to provide stellar recommendations.
Well, guess what? Nneka now has a job!
She was recruited straight outta Linkedin. But do you know the most incredible thing about Nneka's story? It all happened within four months! Nneka is the real star girl.
Of course, we asked Nneka for a review too. She had this to say, "Heels and Tech make you confident to apply for any job because most of what the role would require has already been taught. The facilitators and the founder give you the push and support you need to excel and get a high-paying job!"
You can read more reviews by our Salesforce CRM course students here.
But what makes the Heels and Tech Salesforce CRM course stand out from the rest? If you like to compare the prices and specifications of products when shopping then, read on.
Let us show you how clear the difference between our course and others is like 7up 🙂
Heels and Tech Salesforce CRM Course Vs Others
The Salesforce courses on Udemy range between free and paid, and are available in different languages. The courses are actually pre-recorded videos and the topics covered in each video can be seen under the curriculum section. There are so many instructors offering to teach you the basics, the intermediate and the advanced.
Who to go with? Reviews by past students are available as a guide for others looking to sign up. Udemy also allows you to preview the course video before purchasing. In a case where you are buying one that has many lessons-in-one, and don't even know what it is to look for, you'll just have to trust the course is as good as promised.
A collective reason people cite for liking Udemy so much is their notoriety for flash sales, coupons, and heavy discounts for new users on the platform.
Why Heels and Tech's Salesforce Program Is Better Than Udemy
Our facilitators are active and the best in their field of expertise
Interactive classes with our facilitators
Mentorship during and after your graduation
You get a certificate of completion that is recognized globally
Free CV and LinkedIn audit that will nudge companies to hire you.
Real-life projects you can add as experience in your CV or resume.
We support your job search by sending job alerts directly to you and refer you to companies.
Pluralsight is another e-learning platform for Salesforce. It operates on a monthly/yearly subscription plan. There are two available plans on Pluralsight – the standard and premium plans.
The price difference between these two plans is that you'll miss out on practice exams, interactions and project tasks. That's a vast difference especially if you're just starting out in the Salesforce career and hoping to get certified and land a job. The time-based plans also mean you have to renew your subscription plan to continue having access to the platform.
Why Heels and Tech's Salesforce Program Is Better Than Pluralsight
One time payment which contains all essentials.
Lifetime access to your learning resources on the website.
Mentorship during and after your graduation
Free CV and LinkedIn audit that will nudge companies to hire you.
We support your job search by sending job alerts directly to you and refer you to companies.
The Salesforce CRM course comes in two separate packages. Thus giving you options to choose your learning method. Do you want to learn on your own or do you want an instructor to break it down for you? There's a package for everyone.
Learning to be a Salesforce Administrator by yourself costs 349 USD. Letting an instructor show the ropes will cost you 399 USD.
Why Heels and Tech's Salesforce Program Is Better Than Simplilearn
Instructor-led training to be a Salesforce Administrator costs 340 USD only.
Mentorship during and after your graduation
Free CV and LinkedIn audit that will nudge companies to hire you.
We support your job search by sending job alerts directly to you and refer you to companies.
Edureka is an e-learning platform that offers a variety of technology courses. The Salesforce course on Edureka is an instructor-led type (although they provide materials for the learn-it-yourself enthusiasts too).
The training comes in batches with a fixed allotted time. Edureka takes you from basic up to the advanced. By the time you're done with the course, you should be equipped to function as a Salesforce Administrator and an App Builder.
Signing up for the Salesforce course on Edureka would cost you 479 USD but discounts do pop up from time to time. The courses are completely virtual so your region is no issue.
Why Heels and Tech's Salesforce Program Is Better Than Edureka
Get the complete guide to Salesforce for 340 USD.
Timetable for each cohort depends on the time difference between the countries they live in.
Lifetime access to your learning resources on the website.
Mentorship during and after your graduation
Free CV and LinkedIn audit that will nudge companies to hire you.
We support your job search by sending job alerts directly to you and refer you to companies.
Supplementary Learning Materials For Salesforce CRM
How eager are you to consume every learning resource available on Salesforce CRM? Good. Back up your chosen learning plan with these supplementary learning materials.
Conclusion
The best way to learn Salesforce is to go for a course that matches your speed of learning, level of expertise and equips you to operate the Salesforce software anywhere and anytime.
So, will you be learning Salesforce anytime soon? Or did you already start? Tell us all about it in the comment section below. Like right now.