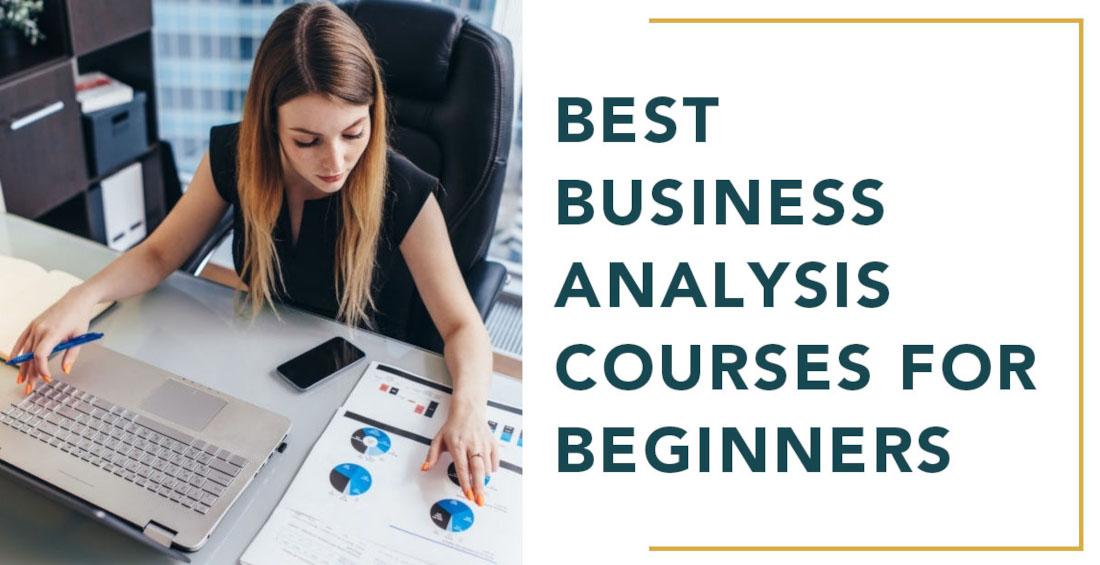 Best Business Analysis Courses for Beginners
When starting in business analysis, finding the best online courses could be very overwhelming because well, there are so many options! How do you know which is best for you curriculum, time, and monetary wise?
If you're reading this then you definitely can relate to the struggle that is finding the best beginner-friendly business analysis course. But not to worry because, in this packed blog post, I've reviewed three of the best options for you.
You'll get price estimations, curriculum breakdowns, and even past student reviews to help you make the best choice and be on your way to becoming a techie business analyst.
Ready? Let's dive right in!
Heels and Tech
The business analysis course on Heels and Tech is an instructor-led type of training. The instructors or facilitators (as we like to call them) are active with years of field experience with BA methodologies like Agile and Scrum. They have also worked with some of the Fortune 500 companies.
Our BA training lasts for 6 weeks . The training is virtual so, techies can learn business analysis from anywhere in the world. The training schedule also considers the time zones of the students to reach a timeframe perfect for all.
Here is an overview of our course outline:
Business Analysis Fundamentals
Business Analysis Planning
Requirements Elicitation and Analysis
Elicitation Techniques
Introduction to Strategy
Requirement Documentation
Epic and User Stories
Types of Classifications of Requirements and Designs
MS Visio, Lucid Chart, JIRA, Miro Walkthrough
Visual process flow diagram and process mapping
Wireframes and Prototyping
User Acceptance Testing
Software Development Lifecycle (SDLC)
Waterfall vs. Agile (Scrum)
Starting a Project – Business Case Analysis and Development
Every topic covered in our BA course was specially designed to prepare you to handle roles seamlessly. We equip you with the skills and tools you need to take the business analyst world by its horns.
The live lectures are recorded so you can review them as many times as you wish. Then, there are also the real-life projects you will work on during your training.
There is nothing recruiters love to hear more than projects. You need projects you executed successfully in your CV, even as a beginner.
After the completion of your training with us, we award you a certificate that is recognized globally. You can spice up your resume with it [wink].
But you don't just finish your training with us as a hotshot business analyst and a certificate of completion to show for it. Nope. You leave with a friendship and network with business analysts ready to take the world by storm, just like you.
Now, let us show you what students had to say about our business analysis course 🙂.
Student Review of the Business Analysis course on Heels and Tech
One word the BA students from Heels and Tech kept mentioning was intensive.
Dolapo
Read Dolapo's full story.
Dolapo is proof you can break into the tech industry with no IT background.
She joined our training as an entrepreneur with a degree in mass communication. Dolapo felt her lack of technical experience would make it difficult to become a business analyst.
Well, look at her testimony now: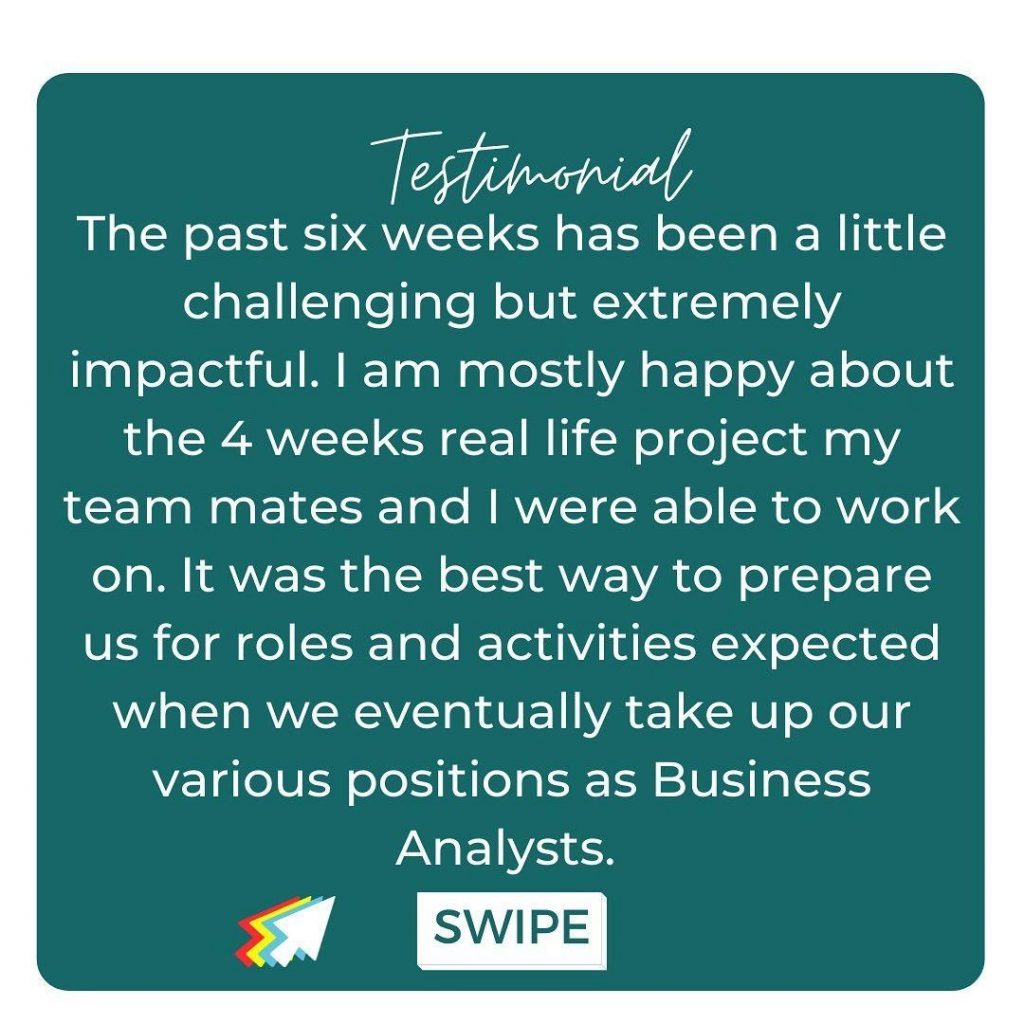 Her resolve after the training melted our hearts. We are happy to have made such an impact.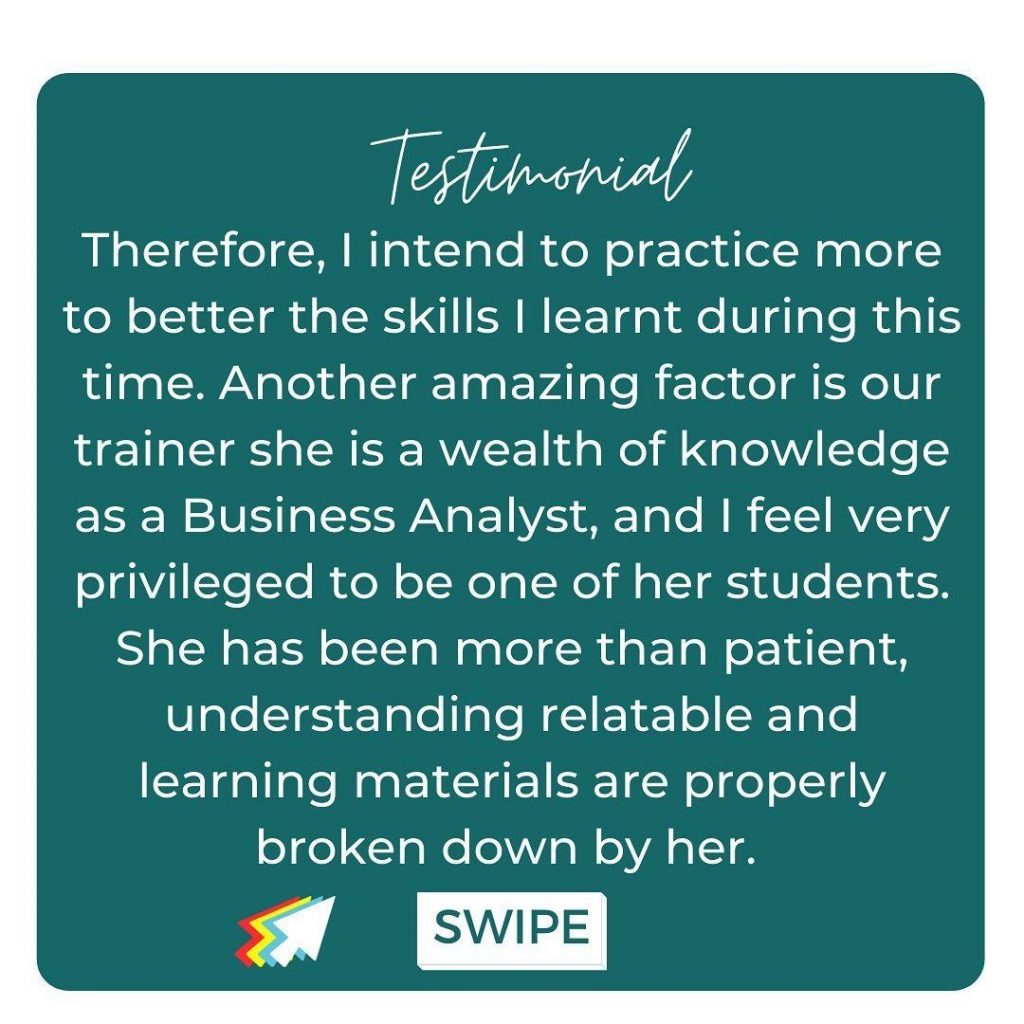 Paul
Read Paul's full story.
A quick comment by Paul that we just have to chip in here: thank you for accepting men for your training.
Yes, we realize we have heels in our brand name. But, the male techies are more than welcome to train with us 😎.
Paul joined our BA training as an engineer with no desire to code. Ironic, right? Still, he desired to join the tech space. Of that, he was sure.
Here is what he had to say about the training: the training sessions were easy to understand. The course even exposed me to some scrum master roles. The future is full of possibilities now.
Read more below: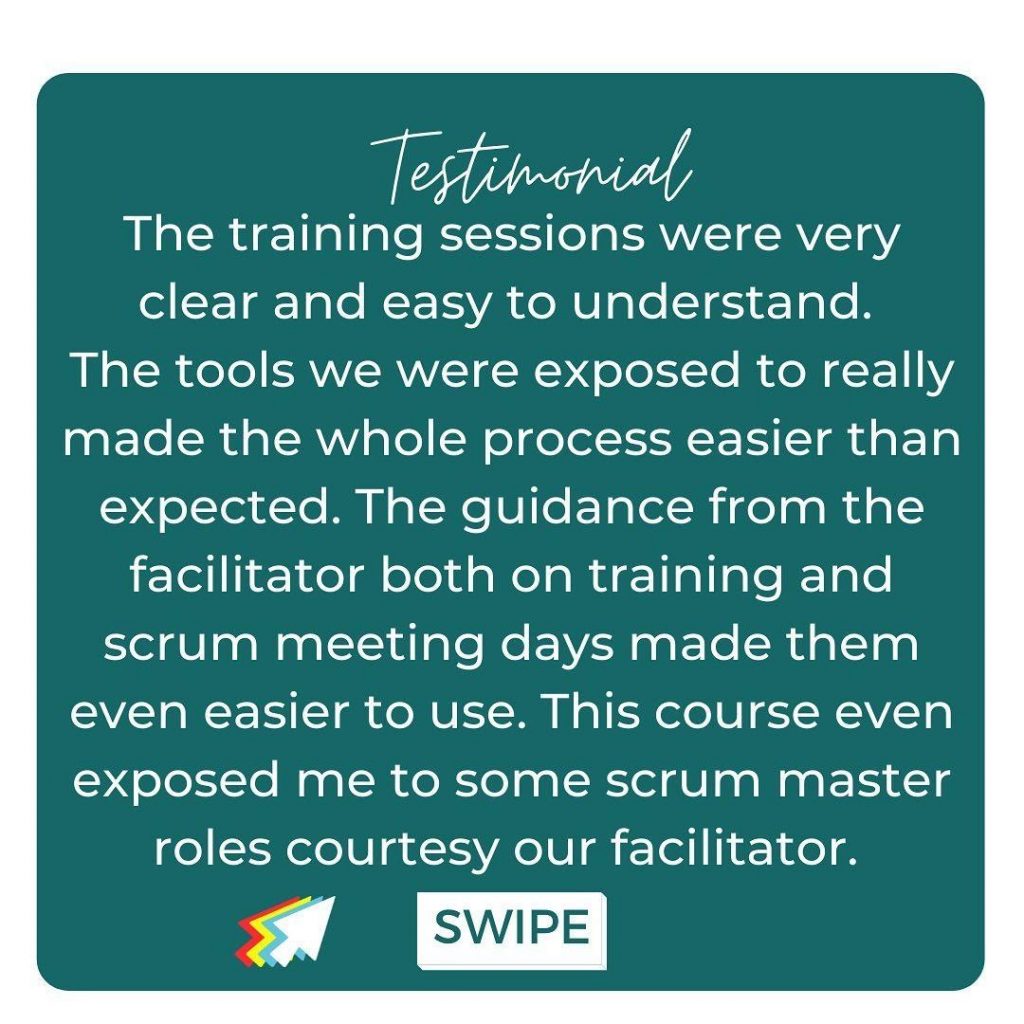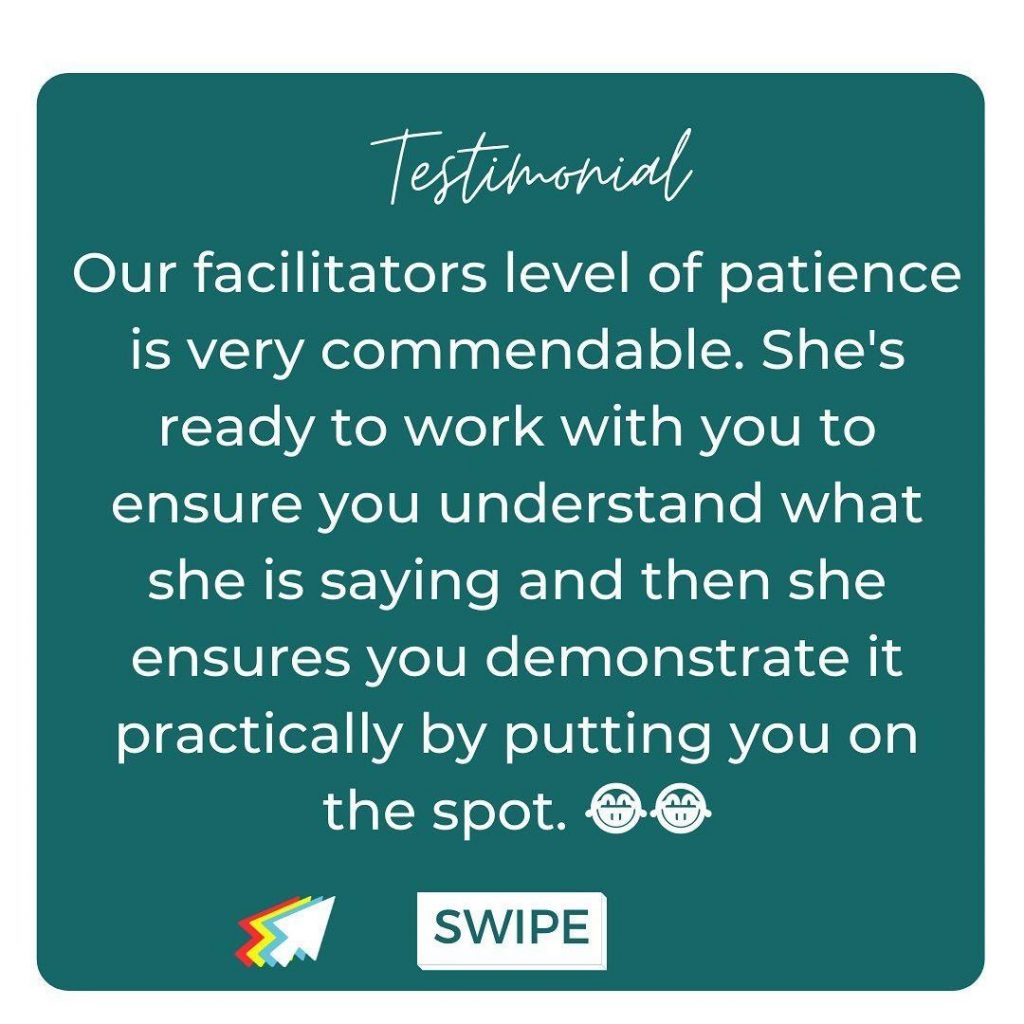 Kefe
Kefe joined our BA training as a pharmacist eager to upskill in the health industry. Yes, a business analyst can work in any industry, including the non-tech ones.
In his words: I hardly realized that 6 weeks had passed because the training was beyond hands-on, and we had a project to deliver in such a short timeframe. It completely transformed me into a Business Analyst by the end of the 2nd week.
Read more of his review below:
Need more student stories to read? We have lots more for you. We have a habit of gushing over our student achievements on our social media pages too. It can't be helped at this point.
Udemy
Udemy is a popular learning platform for learning virtually anything. I mean, we would be remiss not to add their business analysis course to the list. Their free courses and amazing discounts are two secrets behind their popularity.
Look at these free business analysis courses on Udemy alone.
These courses are pre-recorded videos and are usually split into at least thirty clips. This helps beginners not to feel overwhelmed. Udemy also allows you to preview a course before purchase. That way, you have an idea of what to expect.
The paid business analysis courses on Udemy range between 49 – 139 USD. Once you purchased, Udemy grants you lifetime access to it and to the teacher.
Since these courses come in the form of pre-recorded videos, you have the flexibility of deciding when you complete the course. But this could be a disadvantage as it may take you a long time to finish it. Well, if you procrastinate, like me 🙂
Although it isn't a common occurrence, some teachers give real-life examples in the course too.
But how would you gauge that you have truly learned? The courses on Udemy lack the project or tasks recipe.
There is also the uncertainty that the course you are purchasing covers everything you need as a beginner or is broken down easy enough for a beginner to understand.
Let's review what beginners who took free and paid courses on Udemy have to say about the business analysis courses.
Student Review of the Business Analysis course on Udemy
Many students who took the business analysis courses on Udemy were satisfied with the lectures.
However, some students complained of instructors not listing enough real-life examples, explaining key points well. Some mentioned the instructors repeated the same information in multiple lectures. Poor audio and video quality were also cited by students who gave the dreaded 1-star reviews.
Why Heels and Tech Business Analysis Course is better than Udemy
Price and Content of the course
While splitting courses can be good to prevent the student from feeling overwhelmed, a downside could be the instructor capitalizing on this to increase their earning power.
Take, for instance, this bestseller Udemy instructor. The BA courses taught are 14, with each costing about 90 USD.
Did you do the maths with me too? Sis, that's like 1260 USD! Well, ours cost only 400 USD 😎`. And it's an all-in-one package too. Check our BA course outline.
Instructor Level of Experience
Udemy is a platform that is open to all. That means anyone can teach courses on it. While this is a good thing, the downside is not knowing how experienced your instructor really is.
Sure, the instructors add their work experience in their bio, but there is little way to know for sure.
There is also the factor of how well the instructor is at teaching. It is one thing to know your onions. It is another to impart others with your knowledge well.
Our instructors (or facilitators) at Heels and Tech have worked with top-rated companies that made it to the Fortune 500 list. They are also passionate about teaching beginners. See the reviews of our past students about them.
Learning support
Having access to ask the instructor questions after purchasing a course is as far as the learning support goes on Udemy. These courses are pre-recorded videos. That means you can not interact with the instructor live as they teach.
At Heels and Tech, we are well aware not every techie likes asking questions. We solve that by asking the questions ourselves. That way, we are sure everyone is tagging along.
Our students also have lifetime access to their course materials. Each live lecture is recorded, making it easy for anyone to dial back in and pick up where they left off.
Not just that, there is also a sense of community between the facilitator, the founder, and the students. That encourages our students to come to us about any questions or doubts they may have as they learn.
Career support
Some instructors offer tips on how to get jobs as a business analyst on Udemy. However, those tips are sold as a separate course.
At Heels and Tech, the tips are given to you freely. Not just that, we send worldwide job alerts for business analysts directly to you.
But job alerts barely do enough if you do not position yourself for the job. That's why building your confidence as you learn is something we love to do with our students at Heels and Tech. We share secrets for nailing your tech interview, optimize your LinkedIn profile and CV. No fee attached.
Cohort Learning
Since the business analysis courses are pre-recorded, students miss out on learning together as a community. Why learn together? In our previous article, we mentioned skills a business analyst needs. Well, communication, meeting management, and problem-solving skills are best practiced.
At Heels and Tech, you will work on projects with your cohort. That is like a simulation of your BA environment when you start working as one.
And this really stood out for our past students.
So far, over 200 women (busy bees and nursing mothers included) have trained in cohorts with us.
Coursera
Just like Udemy, the Coursera courses are pre-recorded video sessions and either free or paid too.
Unlike Udemy, Coursera offers timed quizzes, peer-reviewed assignments, projects, and certification to its students. But these are exclusive to the paid courses.
One thing I particularly like about Coursera is the big names that offer courses there. Universities with a global rep and lecturers alike teach there.
Let's go straight to the business analysis course then. Techies, before we proceed, I must share one thing. Most of the business analysis courses on Coursera came off super technical to me. No kidding.
Here is one that checked most of the boxes: Business Analysis and process and project management.
Although beginner-friendly, the irony was it requires you to have had at least two years of field experience in business in education or practice. It was restricted to some regions too.
Let's see what students that took the course had to say:
Student Review of the Business Analysis course on Coursera
Some beginners found this course explanatory and adequate for a start. But. . .
Some also gave poor reviews of this course. Which makes one wonder what the truth is. Trust me when I say I'm not curious enough to find out 🙂.
Why Heels and Tech Business Analysis Course is better than Coursera
First, I must say the BA courses on Coursera are not navigable by a beginner. Try searching for a business analysis on the website. Most of the courses come off way too technical. Some require a vast knowledge of economics or field experience in the business sector. While some infuse data analysis as part of the course.
At heels and tech, we are much familiar with how hard it can be as a beginner in a new field. We have compiled only the necessary practical lessons you need to be a hotshot business analyst. You can jump to the section where I shared our BA course outline.
Content of the courses
Only five topics were in the Coursera course. At Heels and Tech, we cover over 15 essential topics. The topics you need to be walked through to become a bonafide business analyst.
Duration of course
This BA course on a Coursera lasts for 2 hours. Ours? Yes, correct. 6 weeks of intensive and practical training.
I don't know about you, but two hours seems hardly enough time to learn what your career entails.
Learning support
There is no learning support available for this course as the videos are not live. No access to the instructors either. The instructor explains the material for 2 hours, and that's it. You can not ask them questions as you learn.
At heels and tech, we have facilitators that are passionate about sharing their knowledge. What isn't understood at first is explained again. They also drill our techies with questions (when you claim to have none) to ensure everyone is keeping up.
Not just that, the founders and facilitators also encourage our students regularly. To quell any uncertainty the student may have. An expected thing that comes with learning something entirely new.
Another thing is the lifetime access to every BA material given to you via our platform. A community is also created for the students to help facilitate the learning process. Learning with serious-minded individuals is so much better than doing it all alone if you ask me.
Career support
There is no career support for students after taking the BA course on Coursera. The courses are strictly for learning purposes.
At Heels and Tech, holding your hands as you apply for jobs is part of our job. We give your LinkedIn profile an audit and polish your resume for free. There's the networking too. It's a community over here.
Conclusion
Learning support, career support, and the course content itself being up-to-par are three things that make a course truly beginner-friendly.
Which of these learning platforms do you think has the best beginner-friendly courses? Let us know in the comment section. I bet it's the same as ours too 🙂
Our sole mission at Heels and Tech is to close the gap between beginners that want to break the tech industry and the industry itself.
Ready to get started? Then, register here. You can also request a consultation if you have questions. It's free.